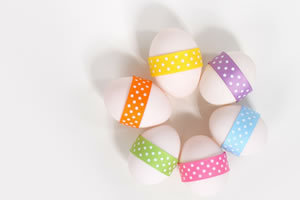 The Easter Holidays are held in Australia's Autumn time of year. With Summer having just passed the weather is still fabulous thru March and April. At Easter.net.au we provided you with details and information on the best Easter bunny and hot cross events happening over the Easter long weekend. The Easter long weekend includes Good Friday, Easter Saturday, Easter Sunday and Easter Monday. We try and cover events in all the major cities around Australia and we focus on the Eat and Play options for young adults. The Easter weekend is another of the Big Days throughout the Australian Calendar.
So if you are looking for things to do this Easter then we may have the ideas covered. Get your friends or family together and try some of these restaurants and hotels or even some of the accommodation options. You know Easter comes and goes so quickly, so hop to it!
Easter Ideas
Easter Ideas Melbourne

Melbourne in Autumn for Easter is normally sensational. It's a long weekend and all the normal food places will have fish on the menu for Good Friday. Get out and enjoy the city of Melbourne and the Yarra River area this Easter Weekend.

See what's on for

Easter in Melbourne

.

Sydney Easter Ideas

Sydney comes alive at Easter with the Royal Easter Show being the centre piece for Sydney at this time of year. Yes the country comes to the city and it is a great event to take the family to or get to with some friends. And then if you need food and further fun we can assist with these Easter ideas around Sydney Harbour provided by the likes of All Hands Brewing House & Sydney Harbour Escapes.

Checkout the

Sydney Easter ideas

.

Easter Bunny in Perth

The Easter Bunny arrives in Perth last in Australia. Over on the west coast, Perth lights up for the Easter Holidays and the Swan River is a focus of fun for family time at this time of year. Kings Park is another favourite for picnics. If you'd like some further Easter fun ideas then some of these venues and restaurants like The Vines Resort & The Aviary may be your go.

Celebrate the

Easter Holidays in Perth
Easter around the rest of Australia

Easter is celebrated all over Australia with chocolate bunnies and eggs and hot cross buns the favourites. Fish on Good Friday is a staple and getting out and about is a must. So make sure you checkout what fun ideas we have for things to do also in Hobart, Brisbane, Adelaide, Darwin and Canberra.
What is Easter?
The celebration of Easter revolves around Good Friday and Easter Sunday. Good Friday has its origins as the Friday immediately preceding Easter Sunday. It is known as the day on which Jesus was crucified. Over the Easter weekend, christian's traditionally eat fish on Good Friday and in Australia the old Fish and Chip shops do a roaring trade. Good Friday morning is also the morning that we enjoy warm Hot Cross Buns. On Easter Sunday the Easter eggs come rolling out as the Easter Bunny has left some presents for all those little kiddies.